---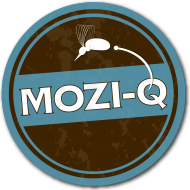 Mozi-Q

pour animaux

est-il sûr ?
Oui, Mozi-Q pour animaux de compagnie a été approuvé par le programme de notification provisoire des produits de santé vétérinaires à faible risque pour une utilisation sur les chats, les chiens et les chevaux. Il est non toxique et ne réagit pas avec les médicaments ou les herbes.
Sur quels animaux de compagnie peut-il être utilisé ?
Mozi-Q for Pets peut être utilisé sur les chats, les chiens et les chevaux
Sur quels bugs fonctionne-t-il ?
Il est efficace sur les insectes hématophages, notamment les moustiques, les tiques et les mouches noires.
Est-ce que ça sent, ou est-ce que quelque chose suinte de la peau de mon animal ?
Il n'y a pas d'odeur, et la seule chose qui vous sera apparente, ce sont les insectes piqueurs de sang tels que les moustiques et les tiques qui ne font pas le banquet de votre animal de compagnie. Si votre animal se fait mordre, cela contribuera également à promouvoir la santé de la peau.
Quelle est la meilleure façon de donner Mozi-Q for Pets ?
De nombreux animaux de compagnie pourront simplement mâcher le comprimé, mais si vous ne parvenez pas à le faire, vous pouvez dissoudre le comprimé dans leur eau.
Dois-je utiliser une dose plus importante si j'ai un gros chien ?
Non, la même dose sera efficace sur les chiens de toutes tailles.
Dois-je utiliser une dose plus importante sur un cheval ?
Nous avons constaté que deux comprimés par jour est la dose idéale pour les chevaux.
Est-ce qu'il y a des effets secondaires?
Aucun.
Est-ce des vitamines B ?
Non.
Existe-t-il des contre-indications ?
Aucun.
On dirait que ce serait plein de produits chimiques, n'est-ce pas ?
Le médicament homéopathique est par définition non toxique. Les produits chimiques végétaux qui y entrent sont dilués à des niveaux non toxiques.
Non destiné à la nourriture. L'homéopathie est non toxique. Ne pas utiliser chez les chevaux destinés à l'alimentation car un temps d'attente n'a pas été établi.


-------------------------------------------------------------------------------------------------
Mozi-Q pour les humains
Mozi-Q est votre réponse ! Pour tous les amateurs de plein air et ceux qui aimeraient l'être mais qui ont des réactions aux piqûres d'insectes, vous disposez maintenant d'un nouveau répulsif oral facile à utiliser qui vous permet de profiter pleinement de l'extérieur sans vous faire « embêter ».

Étant donné que personne ne peut garantir que vous ne serez plus jamais piqué par un insecte, Xerion Dispensary a conçu cette formule pour réduire la fréquence des piqûres ainsi que les réactions que les gens ont aux piqûres. Fini les démangeaisons et les grosses bosses rouges ! Fini les sprays malodorants ou les bobines puantes... quel excellent allié pour le camping, le golf, la randonnée, le vélo. Cela pourrait révolutionner toute l'expérience de plein air! Certaines des caractéristiques du produit incluent :

Il fonctionne dans les 30 minutes suivant sa prise.
Il n'y a pas d'effets secondaires.
Cela fonctionne sur d'autres insectes que les moustiques comme les tiques et les poux de tête.
Le produit peut être pris toutes les 2-3 heures en commençant juste avant de sortir.
Il n'y a pas de contre-indications.
Le médicament homéopathique est par définition non toxique
//
Mozi-Q for Pets
Is Mozi-Q for Pets safe?
Yes, Mozi-Q for Pets has been approved by the Low Risk Veterinary Health Products Interim Notification Program for use on cats, dogs, and horses. It is non-toxic and doesn't react with medications or herbs.
What pets can it be used on?
Mozi-Q for Pets can be used on cats, dogs, and horses
What bugs does it work on?
It is effective on blood-biting insects including mosquitoes, ticks, and black flies. 
Does it smell, or will anything ooze from my pets skin?
There is no smell, and the only thing that will be apparent to you is blood-biting insects such as mosquitoes and ticks not making a banquet of your pet. If your pet does get a bite, it will also help to promote skin health.
What is the best way to give Mozi-Q for Pets?
Many pets will be able to simply chew the tablet, but if you are not able to get your pet to do so, you can dissolve the tablet in their water.
Do I need to use a larger dose if I have a big dog?
No, the same dose will be effective on dogs of all sizes.
Do I need to use a larger dose on a horse?
We have found that two tablets per day is the ideal dose for horses.
Are there any side effects?
None. 
Is it B Vitamins?
No.
Are there contraindications?
None.
It sounds like it would be full of chemicals, is it?
Homeopathic medicine is by definition non- toxic. The plant chemicals that go into it are diluted to non-toxic levels. 
Not intended as food. Homeopathy is non-toxic. Not for use in horses intended for food as a withdrawal period has not been established.
-------------------------------------------------------------------------------------------------
Mozi-Q for Humans
Mozi-Q is your answer! For all outdoor enthusiasts and those who would like to be but have reactions to bug bites–you now have a new, easy-to-use oral repellant allows you to fully enjoy the outdoors without being "bugged".
Since no one can guarantee that you will never be bitten by a bug again, Xerion Dispensary has designed this formula to reduce the frequency of bites as well as the reactions that people have to bites. No more itching and big red bumps! No more smelly sprays or stinky coils...what a great ally for camping, golfing, hiking, biking. This could revolutionize the whole outdoor experience! Some of the product's features include:
It works within 30 minutes of taking it.
There are no side effects.
It works on other bugs aside from mosquitoes like ticks and head lice.
Product can be taken every 2-3 hours starting right before you go outside.
There are no contraindications.
Homeopathic medicine is by definition non-toxic